THE ONLY SURESMILE PROVIDER IN
MONCKS CORNER & SUMMERVILLE, SC
Grosso Orthodontics is proud to be the only practice in Moncks Corner and Summerville, SC that offers SureSmile® technology, which merges orthodontics with robotic accuracy for a more accurate and faster treatment.
SureSmile® offers two beneficial ways to treat malocclusion with precision and customization. When used with braces, SureSmile archwires are custom-made based on your treatment plan. They are bent with superior robotic accuracy to apply the right amount of force, in the right location at the right time. The customized archwires are formed using a digital impression of your teeth and an advanced treatment planning software system to help you reach your desired smile in the shortest time possible.
SureSmile® technology also provides the capability to make custom clear aligners. The aligners can be used in conjunction with braces as a hybrid treatment plan or as a full service treatment option. The aligners are produced with a state-of-the-art fabrication process using a combination of 3D printed models and robotic laser trimming for a flawless fit to maximize patient comfort.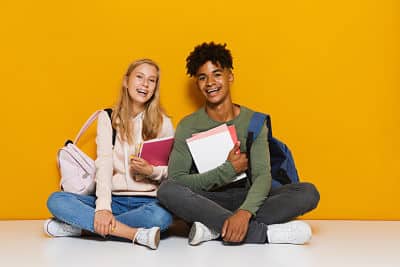 Advanced Imaging
Through advanced imaging, we can take a digital scan of your teeth and SureSmile® technology enables us to simulate the treatment outcome. Using an intraoral scanner to collect images from every surface of your teeth, we can create a computerized 3D impression of your teeth. Our orthodontists can manipulate the digital impression to determine the best path to your beautiful, healthy smile.
Treatment Planning 
Utilizing the 3D computerized model, Dr. Grosso can see your teeth from any angle and exactly how they fit together. SureSmile® treatment planning software provides our orthodontists with a virtual simulation tool that helps prepare the most effective treatment plan to get you to your perfect smile in less time and with more accuracy than ever before.
REQUEST A COMPLIMENTARY CONSULTATION 
READY TO START YOUR SMILE JOURNEY?
Simply fill out our easy online form. Our team will contact you shortly to schedule your complimentary consultation with one of our doctors and get you started on the journey to your new smile.